theBoardlist Presents: Board Essentials for Women
Join us for a day of informative and interactive working sessions to prepare you for board service. Topics include: the board search process, interviewing, compensation and negotiating, executive presence workshop, and stories about navigating the boardroom once you're in.
LOCATION
PNC Centre | One North Franklin Street | 27th Floor Conference Center | Chicago, IL
AGENDA
2:00 PM
2:45 PM
3:00 PM
3:15 PM
3:30 PM
4:45 PM
5:00 PM
6:00 PM
6:30 PM
7:30 PM
8:00 PM
Registration + Networking
Welcome | PNC and theBoardlist
Overview of the Landscape of Women on Boards and How the Process Works | Shannon Gordon (CEO, theBoardlist)
Keynote | Dr. Lisa M. Coleman (Senior VP for Global Inclusion and Strategic Innovation and Chief Diversity Officer, NYU)
Insider Panel | Vicki Escarra (Senior Advisor, The Boston Consulting Group), Trish Lukasik (CEO, Luxury Garage Sale and Director, Sargento Foods and NatureBox), Alex Vetter (CEO and President, Cars.com)
Moderated by Jenna Gilfoil (Head of Scaled Vertical Programs, Facebook)
Break
Executive Presence Coaching Part I | Micheline Germanos (Founder and Principal at Germanos Leadership, LLC)
Break + Nourishment
Executive Presence Coaching Part II | Micheline Germanos (Founder and Principal at Germanos Leadership, LLC)
Networking
Event Ends
Senior Advisor, The Boston Consulting Group
Founder and Principal at Germanos Leadership, LLC
As a growth leader and business developer, Vicki Escarra has experience aligning people practices to corporate business strategy while driving organizational change. She has led a variety of business transformations focused on growth and value creation, both domestically and internationally.
As Delta's Chief Marketing Officer, she directed global reengineering of the company's post- September 11 flight schedule, dramatically reducing costs and the temporary footprint of the airline, while stabilizing revenue, customer satisfaction, and employee morale. She joined other airline executives to testify before Senator John McCain and other Senators to obtain 8 billion dollars of revenue to temporarily protect the airline industry from a deeper crisis. She spent 28 years at Delta and ran all of Delta's operations for 10 years, including 203 airports, inflight services, call centers, and cargo operations. While serving as CMO, she saw a total transformation of technology, including the start of delta.com and an extremely successful loyalty program with American Express.
Ms. Escarra has extensive private sector board experience, including serving as a director for A.G. Edwards, HealthNet, Centene, and DocuSign, along with many nonprofit boards. She has received numerous awards, including the Committee of 200 Annual Luminary Award for recognizing the role education and training play in helping people secure employment, as well as the Four Freedoms Award from the Roosevelt Institute, which honors people who embody Franklin Delano Roosevelt's vision for democracy in their life and work. She is regularly featured in the Wall Street Journal, New York Times, Forbes, Bloomberg, and other media.
Founder and Principal at Germanos Leadership, LLC, Micheline is a leadership coach and consultant who provides business leaders and their teams with a uniquely valuable perspective as she combines 25+ years of versatile, international business and leadership experience with deep coaching skills, EQ, intuition, and empathy.
Micheline's successful career in the High-Tech Industry has spanned R&D, Marketing, Business Development, Sales, and Organizational Development, in both startups and Multinationals.
Prior to Germanos Leadership LLC, Micheline was General Manager at Microsoft Corporation. In that role, she oversaw the Marketing & Operations leaders Community, globally. Her responsibilities included talent management, development and movement, leadership readiness, female leadership development, and organizational effectiveness.
Micheline is an IPEC certified professional coach (CPC) and an ICF Accredited Certified Coach (PCC). Micheline is also a member of the Advisory Board of the Center for Business and Women at Bentley University and has been a speaker and panelist at many conferences including; Women working Mothers Magazine Multicultural Women's Conference in New York, Bentley University, Linkage Institute D&I Conference, International Learning Association Women (ILA) Leadership Conference and several internal Women@Microsoft Conferences.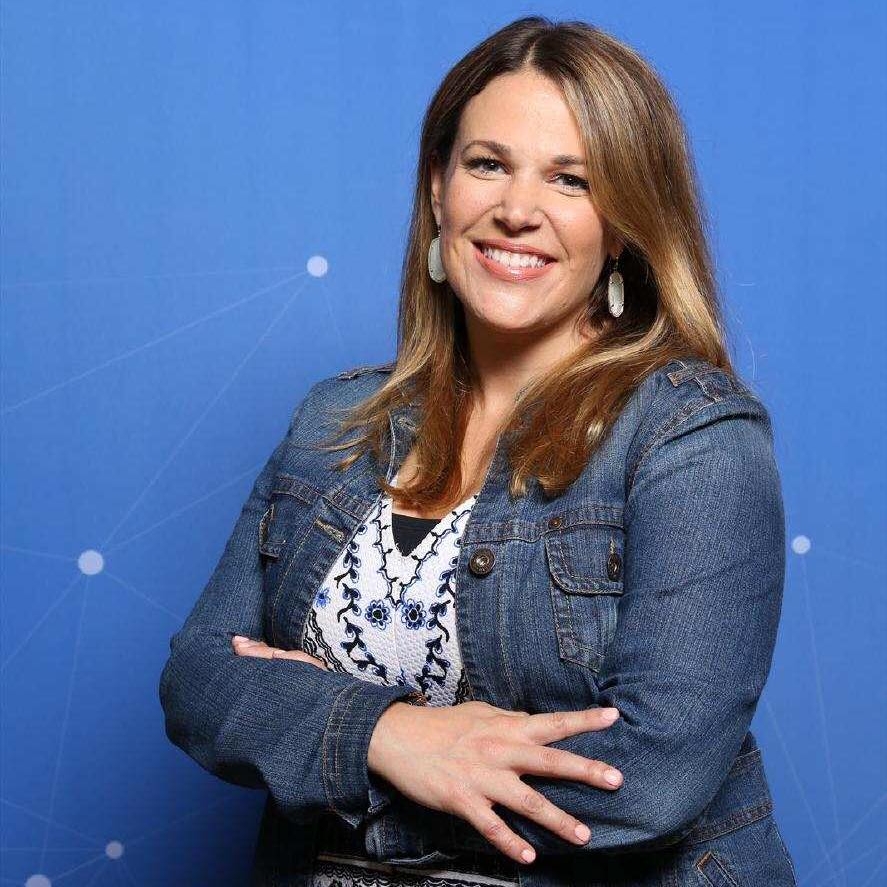 Head of Scaled Vertical Programs, Facebook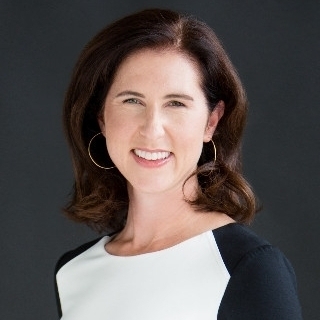 Jenna joined Facebook in 2016 and is currently the head of scaled vertical programs on the business marketing team. Prior to that, Jenna led business marketing for the gaming vertical, helping to launch Facebook's Women in Gaming global initiative earlier this year.
Before Facebook, Jenna oversaw the Gaming, Entertainment and Multicultural business marketing teams at Pandora. She spent 10 years in New York City as an entertainment marketer, leading branding and partnerships for productions at Madison Square Garden & Radio City Music Hall and the Broadway productions of Green Day's American Idiot, the Phantom of the Opera and Nickelodeon's Go, Diego, Go Live.
Jenna is originally from New Jersey and is a lifelong music nerd. She is a proud graduate of Syracuse University's music business program and performed in a pop-funk band for five years while in NYC. She is a former board member of the Oakland Youth Chorus and currently resides in Lincoln Park with her boyfriend.
Shannon Gordon is a technology executive and leader with proven experience building and scaling new customer experiences. She is currently CEO of theBoardlist, a curated talent marketplace that connects highly qualified female leaders with board opportunities at public and private companies. Before joining theBoardlist, Shannon was SVP Operations and Customer Experience at Shyp, a San Francisco startup that helped small businesses with their shipping needs.
Prior to Shyp, Shannon was VP, Customer Experience at Walmart.com where she grew Walmart's omni-channel businesses, such as order online/ pickup in store, from a pilot in just a few stores to a chain wide program and a core part of Walmart's eCommerce offering. Shannon has also worked at McKinsey & Company in Chicago and attended the Tuck School of Business at Dartmouth.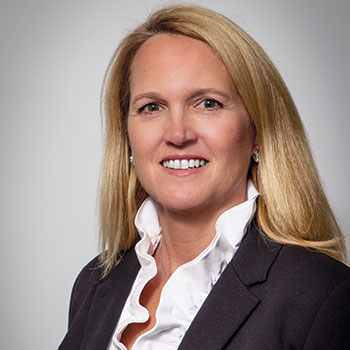 Executive and Regional Vice President, PNC Bank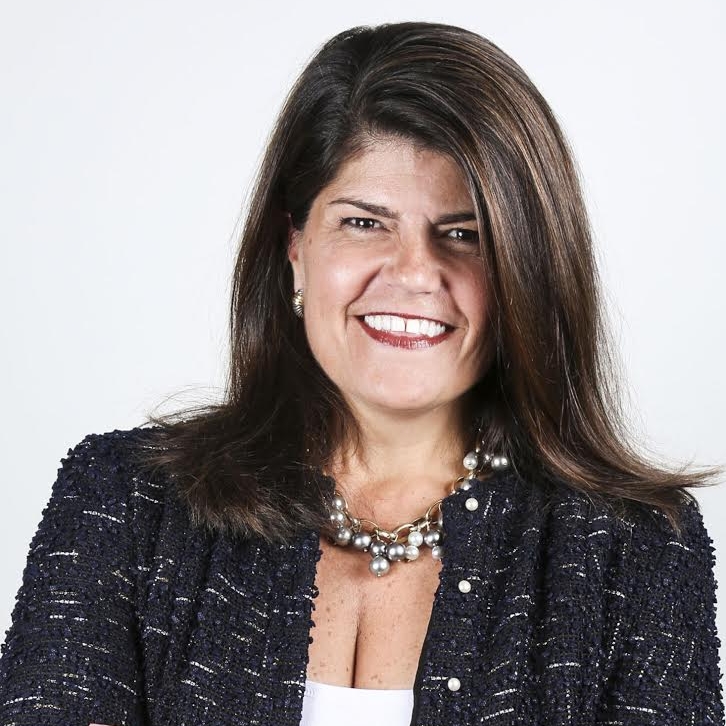 CEO, Luxury Garage Sale and Director, Sargento Foods and NatureBox
Elizabeth (Beth) Karlson is Executive Vice President and Co-head of Middle Market and Large Corporate Banking at PNC Bank. In this role, she is responsible for leading a team that provides lending, capital markets, treasury management, asset management and corporate advisory services to clients across PNC's footprint. In addition to her role as co-head of the business, Beth has direct management responsibility for PNC's markets in 14 states that comprise the Midwest and Western Region of the United States as well as overseeing the ESOP Solutions Team.
Beth, who joined PNC in September 2013, has more than 27 years of banking experience. She held senior leadership positions in the commercial bank at JP Morgan Chase in both middle market banking and capital markets.
Previously, she served as managing director and head of Chase Private Placements, a broker/dealer and branch of JPMorgan Securities, LLC where she worked closely with the national middle market team. In addition, Beth was Senior Vice President and group manager in JP Morgan Chase Commercial Bank with responsibility for a diverse client base.
Active in the Chicago community, Beth serves on the board of trustees for the Lincoln Park Zoological Society and Ravinia Festival. She is a member of the invitation only Chicago Finance Exchange, Economic Club of Chicago and The Chicago Network. Beth earned a bachelor's degree in finance from the University of Illinois at Urbana and holds FINRA Series 7, 63, 79, 24.
Trish Lukasik is a high energy leader who recently shifted into the world of technology and e-commerce, assuming the position of CEO at Luxury Garage Sale, a leading omni-channel retailer of high end boutique and consignment merchandise.
Prior to joining LGS, Trish made her first foray into the start-up scene in the fall of 2016, joining SpotHero, where she served as Chief Operating Officer. Before entering the Chicago start-up ecosystem, Trish built a distinguished career over two decades across several of the most elite Consumer Packaged Goods companies, including Procter & Gamble, The Coca-Cola Company and PepsiCo, most recently serving at the Chief Customer Officer for a $10BN division of PepsiCo.
She serves on the boards of Sargento Foods, Aspire and WTTW and formerly sat on the NatureBox board when she was COO of SpotHero. She remains very active in the Chicago community, volunteering on the boards of Aspire and WTTW. She is active in The Chicago Network, The Executives' Club of Chicago, The Committee of 200, and The Economic Club of Chicago, and is a Henry Crown Fellow of the Aspen Institute.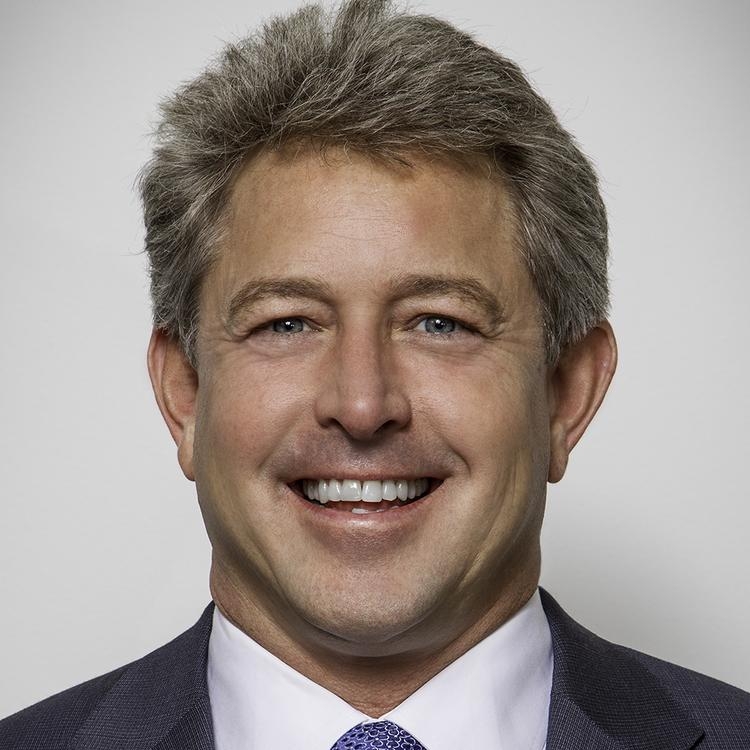 President, PNC Bank Illinois
Chief Executive Officer and President, Cars.com
Scott C. Swanson is president of PNC Bank in Illinois. He leads PNC's overall growth strategy in the market, including the executive banking team, Corporate Banking, Asset Management and Retail Banking. In addition, he represents PNC and its 3,000 local employees in the community and directs the company's community engagement, including PNC's Grow Up Great, a bilingual, early education initiative that has committed $11 million to multiple community based organizations in the Chicagoland area.
Swanson has 25 years of banking and other corporate experience. He joined PNC in February 2013 from Charter One and RBS Citizens, Illinois and Michigan, where he served as president and a member of RBS Citizen's Executive leadership team.
Prior to Charter One in 2007, Swanson spent 17 years at JPMorgan Chase and its predecessors, the majority of which were in Chase's commercial bank, and concluding as the national executive of Chase's business banking operations. Swanson began his professional career at Arthur Andersen in its Tax Group.
Active in the Chicago community, Swanson serves as member to the executive committee of the Adler Planetarium (past Chair) and the Commercial Club of Chicago (current Treasurer) and serves on its Civic Committee. He serves on the boards of directors of The Chicagoland Chamber of Commerce (past Chair), the Chicago Symphony Orchestra, After School Matters, United Way of Metropolitan Chicago, World Business Chicago, the Big Shoulders Fund, the Chicagoland Entrepreneurial Center and the Executives' Club of Chicago. He is a member of the Cook County Council of Economic Advisors, the Economic Club of Chicago, the finance council of the Archdiocese of Chicago, and serves as a trustee of Neighborhood Housing Services of Chicago. Swanson earned his M.B.A. from the University of Chicago, where he graduated with honors. He is also a graduate of the University of Illinois, where he earned a bachelor of science in finance.
Alex Vetter serves as the president and chief executive officer of Cars.com. As one of the founding members of Cars.com, Vetter has helped shape the company from its initial concept into the leading digital automotive marketplace. Prior to chief executive officer, Vetter served in a number of senior management roles for Cars.com, including senior vice president and chief operating officer.
Vetter has always been passionate about local. He was raised by entrepreneurs and has long had an interest in supporting local businesses who drive local economies and community. It was this passion that led him to a business whose mission is to help local businesses survive and thrive in a digitally driven world.
Vetter received his bachelor's degree from Providence College where he was a four year division one athlete. He has a wife and two children and spends his spare time coaching and giving back to kids who are also in the growth stage of their lives.
Outside of Cars.com, Vetter is an active technology investor and advisor, helping entrepreneurs and companies transition from growth stage to scale. He currently serves as director of RepairPal, Inc, and on the advisory boards of several technology ventures including Shotfarm LLC and Earshot, Inc. He's a frequent speaker and guest lecturer to businesses and universities, and has appeared in many leading publications and as keynote speaker at industry events